Welcome to the Wonderful World of Floato!
Floato Balloons as Featured on Strictly Come Dancing
Aired in front of 13.5 Million UK TV Viewers
Please see our Free Epson WF-7310 PRINTER Offer, as well as other New Customer offers where your printer will cost you half price or less
The printer can be totally

FREE

or

Half price

or

less

according to how many balloons you buy with your first order
(Recommended Retail Price for the Epson WF-7210 is $199.99 or £199.99)
Floato™ is the easy-to-personalize, retail friendly, high quality 22 1/2" Helium inflatable photo-balloon with a large print area.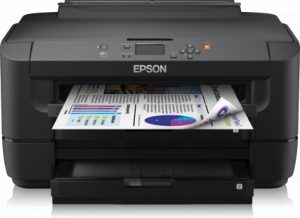 Magic International Limited recommends the use of, and will currently only support retailers using the printers we recommend like the Canon Pixma PRO-100 & 200 and the Epson WF7210 & WF7310.
Floato™ may successfully print on other makes of A3+format Inkjet Printers, including Canon and HP, but neither the manufacturers of Floato™ or Magic International will assume any responsibility or liability for the results, which may damage the printers or the balloons or both.
Floato™ can however also be used on professional grade wide-format printers like The Epson Stylus Pro 3880 and the Epson Stylus Pro 4900 which we do support and Instructions and a template are on the website.
Epson Official Statement
"The balloons are printed using a range of Epson printers used by professional photographers and galleries to produce limited edition and life-like prints every time." Epson
You can however also use many of the Canon range of desktop printers starting with the Canon Pixma Pro -100 upwards, for example the Canon Pixma Pro 9000.
FYI – Laserjet printers cannot be used at all– as the heat produced in the LaserJet print process damages the balloon.
Get the Latest Alerts about Floato products and Offers!
We are constantly working hard to bring our loyal customers special offers on Floato balloons. Make sure to sign up now to ensure you receive all the latest up to date deals.
*If you are from US, please feel free to sign up to our newsletter here.